1997 – 2002, Sacramento, California
About | Services | Releases | Pic Archives
Vision Studios has officially been closed to the public and is going through the process of relocation and reorganization.
---
There were so many fun and memorable times during the years as the studio grew and became successful. Many factors contributed to this success and by far the greatest accomplishments were those personal
relationships that were formed and molded. Good times, good relationships and good memories are forever. For those who never had the opportunity to record at Vision Studios, it was more than just recording albums and filming, it was also a chance to relax, network with others, create, strategize, learn and share game… Just ask those that know.
This site is now dedicated to preserving the history, the life, the times, of the many who made and shared in the memories of Vision Studios. Some are known and most will probably never be known – so goes the life.
This site will remain functioning indefinitely. There is much info, pics and video that hopefully will be added later to further show a part of history that can never be forgotten.
And finally for those who want to know why…
Understanding is everything. Understanding is acquired through learning. Learning is essential for survival and growth. Growth is change. Change is life.
Never stop learning. – you will shrivel up and die.
Ken Favors
Founder & CEO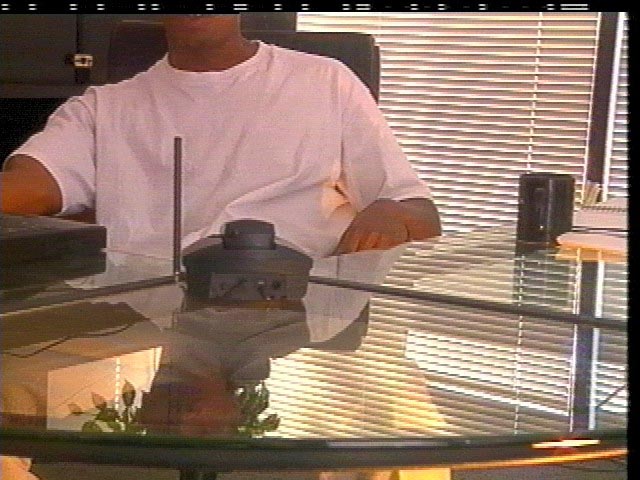 About The Studio
Vision Studios was founded in 1997 as a commercial recording facility for entertainment and media applications.
With roots in audio recording, Vision Studios has grown to incorporate video production, photography, graphic and web site design and offers solutions for various developing businesses including systems installation, product marketing support, financial management, talent management and event planning.
Vision Studios is located in Sacramento, California.
Ken Favors – CEO, Chief Engineer
Anne Marie Rivet – Studio Marketing, Brandon Mullins – Production Coordinator | Talent Management, Othello Johnson – Studio Marketing | Talent Management, Dwayne Nelson – Product Development, Jamal "Phonk Beta" Boyd – Audio Engineer, Ericcson Porter – Video Editing, Diedric Comer -Studio Event Planning, Shanell White – Advisor | Coordinator

Studio Services
STUDIO TIME COMING SOON
At this time the Vision Studios complex is closed, however we still offer competitive consulting rates for systems installation, song/ project/ album mixdowns and mastering, soundtrack production and licensing, web site design, talent management, and product/ service marketing support. We are not offering video/ film production and editing services at this time.
Mixdown and mastering rates start at $50/hr.
Web site design – front and back end including HTML, DHTML, XML, PHP, Java & Perl/ CGI scripting, MySQL, B2B/ B2C e-commerce solutions, streaming media solutions, and more – starting at $50/hr. For more info on other services and rates, Contact here.

Releases
STUDIO TIME COMING SOON
Listings and information of past and future releases affiliated with Vision Studios will be available soon.

Archives
A list of some of the artists, producers, record labels, etc. that have recorded their songs and projects (or supported those in to record) at Vision Studios. There is also a large collection of images and video footage taken during studio sessions (circa 2000-2001) that may or may not be uploaded in the future…
Aliaz, Kool, Skyway Music, Chateau, M Daddy, Young age Playaz, Baby Bubb, Bugsy, Ese Skitz, Machine gun Kelly, Johnny Mobile, Hostile, Funk or Die Records, Silver Boy, Mack Road Music, Awogbade, RJ,The Cuff, Unda the Roof, www.undatheroof.com, Sherm, Luke, Ericson "Mad Dog" Porter, Marcus, Leo, Crucial Vibes Productions, Dwight, Capital Media Group, Next Level Entertainment, FreshOut Records, Cartiea, Raab, SMG, Doobie aka D-Mac, Loc 2 Da Brain, Tre-8, Kat, Rollyn 1000 Click, Boo dog, Young Sic, 365 Music, Ebony Foster, First 100, Philthy Phil, Joe, Casey, Covan, Blk Aja, Ruthless, E-Moe aka E-Major, Vern aka Money Ernin', Pay$tlye Music, Take Over Entertainment, Mega Marblez, CCH, Double O Smebb, High Side Records, Playboii YB, MD, Raw Syl, Diplomatic Records, Brian, Young Mav, Hasani, Young Mugzi (of The Mossie), J-Dubb, Desperado Records, www.desperadorecords.com, On Dubbs Records, Funk Proof, P-Nut, Alise, Shortie, Troy, The Turf Hoggs, Huc-A-Buck, Eddie Queveas, Ogre Family, Unstable, Red, Soul Invasion Records, Brandon Mullins, Grand National Records, DJ Johnson, Skanless, Ghost Killa, Derek "DOA" Allen, Lucky, Lance C., Terrell C. aka Ghetto Romeo, Mo, Big Hollis, Out of Bounds Entertainment, Kendo, Annette, High Octane Music, Rup Dog, 80-Sic (of 3AM), K Steel, Ghetto Made Records, Greg, Brian, Str8 Lace Entertainment, June Bug, Marv, Buck-Ru, Ryda Committee, KD, Poo, Reggie, Game Tight Entertainment, Meat, Fully Loaded, 3rd Degree, J-Killa, Crooked Face Productions, Nick, Dude, 380 Proof Productions, Mark S., Kirk S., Ant, Short-E, 3AM, Paul Geisler, Hilltop Entertainment, Sug Bear, Marlon Hill, Wicked, Sharieff, Rick, Tha Folks Click, Bay Mob Records, Tim B., Uppercut Records, Chill Will, Heavyn, D-Dubb, Pudgy, Chris, John C., Rudy, J Dog, Jeff, Will Y., Psychotic, Homicide, No Love, Dave C., Airtight Productions, J-Rock, Marshall, Watch and Pray Productions, Vernise, Garrett, Zeondrae, Praze Productions, Darace, Squirt Dividendzo, Lil' Smoove, Rigid, All Glory 2 God Records, Cornelius D., D-Moe, Hank, Reggie, Je'lani, Bugzy Bugz, Antman, BedRoc Emseize, www.bedrocemseize.com, Ole "E" eXcellente, Next Century Music, nextcenturymusic.com, www.slaash.com, El Negroe, Philly, Marcellis, The Illiacs, Glen, Dat Mutha&*%#! D, Mo Bell, Optical Illusions, Heather, Flex, Touchtone D, In House Productions, Ronnie, Mackstyle Entertainment, Ike A., K-Still, Greta C, Mark Mathis, Spanky, Variety Plus Inc., Maverick, Mr. Jayda, Seminole, River Water Records, Katrina, Dion, Adrian S., A Steel Productions, Sac/Sin, Diamond Life Recordz, Courtney, Versatile, Lil Smoke, Jesus, Maxine, Curry Goat Entertainment, Labeebah, GC, D-Menace, Rough Neckin', Mihirajee, E-Clips, Ecliptic Funk Productions, E-Fab, Mac Meesh, LaDonna Slade, Reggie G., Crazy Mo (the latin bandit), 'E', Danked Out Tribe (D.O.T), Jim, John, Reggie, Steel Born Records, Tony Perez, AB, Versatile Records, Jay, Chris Jackson, G-Menace, Mob Afficial Entertainment, The 7600 Mobb Family, Redrum, Boozilla, KGee, Old E, GP, Venomiss, Mallace, Brotha Lynch Hung, Evil, Sicx, Phonk Beta, Tall Can, C.O.S., SiccMade Muzicc, www.siccmade.com, Art B., Low Down, Dubb Sakk, Lo Key, Crookwood, Reg (RIP), SiccFilmz, Zagg, D-Mac (Doobie), Skee 64, SG, Carlos, Chill Will, Chaos, Jorge, Rezin, Mr. Emaculate, ToShawn, B-Mac, Mellow, GZ, Throb'n, $-K-Mo, Ice Storm Recordz, Teddy, Phillips Entertainment, Ken, Mookie, Mob Melody Music, Twamp, Stephen Sequeira, Greedy, Louie, California Entertainment, T-Nutt, Kreep, Mackin & Stackin Records, Carey Miller, Big Boy, Big Boy Entertainment, P-Folks, Big Bread Entertainment, www.bigbreadent.com, C-Lim, Breezy, Shag(zilla!), Dave-E No Good, Black Dejezus, Dosia Prince (Black & Dosia), Hennessey, Gutti B, Sean, Chris Jones, J Mack, At Will, Mackadosias, 30-30 specialist, Camp Crisis, Osric, Young Salossi, Street Unit, … …
There are a lot more artists that have been through these doors, but sometimes (a lot of times) there are so many people in at one time that I don't get names, so if you were in & want to get added to the list or to add a link, email here
Models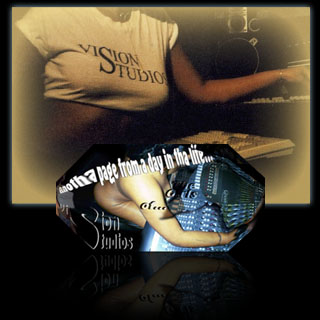 A link to an earlier (2002-ish) version is here